Executive Committee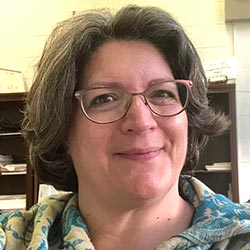 Jayne McBurney, Chair
Jayne is the Program Coordinator for Steps to Heath, NC State's SNAP-Ed Program. The Steps to Health program is delivered through Cooperative Extension across the state with the goal to help people make the healthy choice, the easy choice. SNAP-Ed programs such as Steps to Health teach people who are eligible for SNAP about good nutrition, how to make their food dollars stretch further, and learn to be physically active. The program also helps communities to create Policy, Systems, and Environmental changes to create healthy communities.
Jayne began her career in North Carolina as a Family and Consumer Sciences Extension Educator in 2007 with Cooperative Extension. Over a ten-year period in the field, she built a financial education program featuring money management classes and home buyer workshops. She also taught classes in food safety, healthy eating, and food preservation. She has served on the Executive Board for Eat Smart, Move More, NC; and on the Board of Directors for Partnership for Children of Johnston County, Garner Area Ministries, United Way of Johnston County, and Reach Out Johnston; she was a member of the Garner Planning Commission from 2015-2017.
A native of Ohio, Jayne received both her Bachelor's and Master's degrees from The Ohio State University. After receiving her BS, she spent a year as a Youth Development Volunteer through International 4-H in the country of Panama. Upon return to Ohio she was a 4-H Extension Associate, then returned to Graduate school. She had an 8-year career at Ohio State advising students in the Admissions Office, University College and the College of Nursing.
Jayne has a love of teaching and a passion for helping people live within their means by making good choices in all aspects of life. When not at the office, Jayne enjoys traveling, time with her family, and using her skills and abilities in service projects.
---

Richard Rairigh, Vice Chair
Richard Rairigh taught elementary physical education, received his Master of Science degree at West Virginia University in Physical Education Teacher Education with a concentration in Motor Development and Motor Learning, and then pursued doctoral work at the University of South Carolina. After the University of South Carolina, he worked at Meredith College in the Department of Health, Exercise, and Sports Science and then worked as the Director of Programs at Be Active North Carolina. He currently serves as the Be Active Kids program director and physical activity education advisor in the Children's Healthy Weight Research Group at the University of North Carolina – Chapel Hill's Center for Health Promotion and Disease Prevention. He has served on the Children and Nature Coalition, Active Play Alliance, North Carolina IOM Early Childhood Obesity Prevention Task Force, SHAPE NC Design and Implementation Team, Kids Eat Smart Move More Advisory Committee, North Carolina Child Care Commission, Clayton Downtown Development Association, and more. Rich has co-written two resources on Sport Education and over 25 articles on physical education and active play, and provided over 100 presentations at the national and international level.
---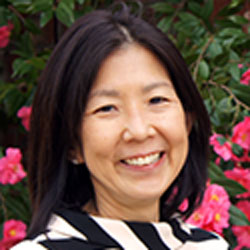 Joanne Lee, Past Chair
Joanne Lee is Collaborative Learning Director at Healthy Places by Design, and provides strategic guidance on the organization's Collaborative Learning and Networking services which are designed to share expertise and resources, develop new partnerships, and spark generative thinking. She engages directly with funders, organizational leaders, and community partners to build capacity and develop initiatives that accelerate and sustain community health and wellbeing. Joanne joined the Healthy Places by Design team in 2005, and has been involved in several of the organization's major initiatives across national, state, and local levels, including the Fit Community and Fit Together initiatives in North Carolina. She has professional experience and personal passion around equity, cultural diversity, authentic community engagement, sustainability, and community-based policy and systems approaches. Joanne completed her MPH and BS degrees at the University of Hawai'i. She is a Registered Dietitian and holds a Certificate of Advanced Clinical Education in Child and Adolescent Obesity from the University of California, San Francisco. Joanne grew up in Hawai'i and currently resides in eastern North Carolina.
---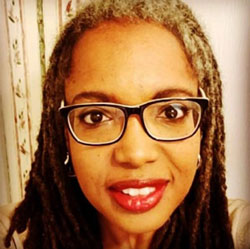 Rev. Dawn Daly-Mack
Dawn is a Registered Nurse and an ACO Care Coordinator at Rural Health Group, Inc in Roanoke Rapids. In her role, she conducts Medicare Wellness Visits for several of the organization's 16 clinics. These annual visits allow a primary care provider to take a "deep dive" into a patient medical history and discover gaps in care, to address them to give patients the best possible healthcare. It also gives an opportunity to discuss the benefits of good nutrition and an active lifestyle to achieve better health outcomes in a way that does not always occur in the typical visit.
She is an Ordained Minister and serves as the leader of Cool Spring Fit, the Wellness Ministry of Cool Spring Missionary Baptist Church in Gaston NC. The congregation began embracing healthier lifestyles including rethinking food choices and moving more. There were once weekly Zumba classes in the Community Center pre-COVID. She also serves on the Executive Board of the Northampton County NAACP as Health Advocate.
She is recent graduate of Leadership North Carolina Class XXVII.  LNC works with state luminaries to improve North Carolina's quality of life through visionary hands-on programming that integrates 5 key areas, including health and human services. She also recently participated the NC Rural Center's first Eastern North Carolina Homegrown Leaders Class which was also the first completely virtual class. The connections made and relationships forged in both programs led her to this group and others.  She has also become a member of the North Carolina Health Leadership Alliance Social Determinants of Health Workgroup and is slated to join the Dominion Power NC Environmental Justice Council in 2021.
A native of Chicago IL, Rev. Daly-Mack and her late husband brought their family to live in NC in 2005 and it is now home. She has four adult children and six granddaughters.  She holds a B.S. in Business Management from Rutgers University – Camden NJ and an A.S. Degree in Nursing from Halifax Community College - Weldon NC.
She enjoys living life and demonstrating that aging does not have to involve sitting in a rocking chair…. unless you just want to!
---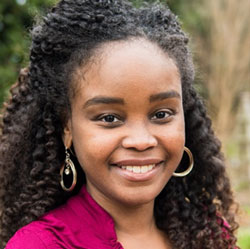 Breyana Davis
Breyana's academic background consists of a Masters of Public Health from Georgia Southern University and a Bachelor of Science from Mercer University.
She currently holds the Health Education Specialist Certification (CHES) from the National Commission for Health Education Credentialing, Inc. (NCHEC) and serves on the Division Board for Professional Preparation and Practice (DBPPP). She also serves as Member at Large Representative for the North Carolina Chapter of the Society of Public Health Education (NCSOPHE).
Her work history consists of program planning and implementation, coalition building, and community development through a variety of settings such as nonprofits, universities, community groups, and government organizations. She currently serves as the Food and Built Environments Extension Associate for North Carolina State University, leading policies, systems, and environmental initiatives to promote long-term change in limited-resource populations in North Carolina. Some of her hobbies include cooking, traveling, and reading.
---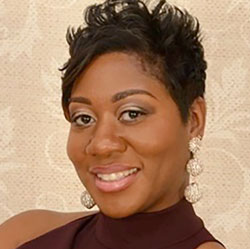 Tekeela S. Green
Tekeela Green is a Public Health professional with 12+ years of experience in health promotion, wellness and chronic disease prevention. She is currently an Adjunct Assistant Professor of Health Education at Fayetteville State University, where she teaches Health, Wellness, and Fitness.
Tekeela received her undergraduate degree from the University of North Carolina at Chapel Hill with a Bachelor of Science in Biology. After working as a Quality Control Analyst, she obtained her Masters in Public Health, with a concentration in Behavioral Science/Health Education from Saint Louis University. Tekeela began working in public health at the Shelby County Health Department, where she worked as a public health coordinator focusing on physical activity, nutrition, obesity, and heart disease. While in this position, Tekeela became a Certified Health Education Specialist (CHES), developed and implemented programs, led initiatives, created and delivered presentations, and wrote two healthy food and vending policies. As she worked in the community teaching the importance of healthy eating and disease prevention, her desire to learn more about nutrition grew as well as understanding root causes of social and health-related issues. Tekeela completed an Advanced Start Bachelor's degree in Nutrition Science and in 2015 she graduated with a PhD in Public Health from Walden University.
Tekeela is actively involved in several organizations:
NC Society for Public Health Education (NC SOPHE) – Awards Committee Co-chair
Exercise is Medicine: Underserved & Community Health Committee
Partnership for a Healthy Durham
In her spare time, Tekeela enjoys reading fiction novels and exercising. She is an active member at her church where she serves on the Health Care ministry.
---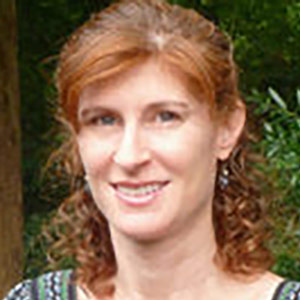 Rachel Pohlman
Rachel Pohlman joined the Poe Center August of 2015 and currently serves as the Nutrition Program Director. Rachel is a registered and licensed dietitian (RD, LDN). Rachel obtained her Master's in Public Health Nutrition from UNC Chapel Hill in 2000. Rachel has extensive teaching experience working in a variety of settings and with all age groups. She started her career teaching environmental education. After working at a school in Zimbabwe in the 1990's, Rachel switched her focus to public health. Rachel is passionate about improving the health of communities by empowering individuals with knowledge and pairing that with policy and environmental changes which make it easier to practice behaviors that support health. Rachel currently serves on many coalitions working to improve access to healthy foods and creating safe places to be active, including serving as the co-liason for the NC State Nutrition Action Coalition. Outside of work, Rachel enjoys spending time with her husband, 2 kids, and highly energetic dog. She loves to cook and regularly plans meals around local, seasonal food. Rachel spends her free time outside, whenever possible.
---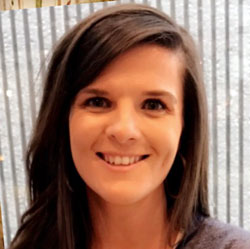 Catherine Pelone Hill
Catherine is the Nutrition Programs Manager for the Department of Agricultural & Human Sciences at NC State University. In this role she works with the Dinah E. Gore Teaching and Research Kitchens, Steps to Health, and EFNEP teams. A Raleigh-native, Catherine earned her Bachelor of Science in Applied Nutrition from NC State University. She then completed her Master of Science in Nutrition and Dietetic Internship at Meredith College. She has previous experience in behavior modification strategies, patient education, curriculum development, and nutrition counseling for weight management and chronic disease prevention. She believes that nutrition is a key ingredient to an overall healthy lifestyle. In her free time, Catherine enjoys cooking, running with her beagle, and traveling with her husband.
---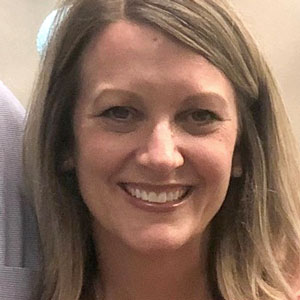 Ashley Honeycutt
Ashley Honeycutt, RD, LDN is the manager of Heart & Vascular Outreach at UNC REX Healthcare. She oversees Cardiac & Pulmonary Rehabilitation, Heart & Vascular Mobile Screenings, REX Nutrition Services and Diabetes Education.
Ashley received her undergraduate degree from UNC-Chapel Hill, a short trip from her hometown of Raleigh. After working six years in the technology industry, she decided to make a career change and become a dietitian. She completed her DPD and dietetic internship through Meredith College and was offered an opportunity as an outpatient dietitian at REX Wellness Centers.
In her years at UNC REX Healthcare, Ashley has led the development and growth of community and corporate health promotions, nutrition and lifestyle enrichment programs both within UNC REX Healthcare and in the local community. She has served on the Justus Warren Heart Disease and Stroke Prevention Task Force since 2009. In 2008, she was awarded the North Carolina Dietetic Association's Recognized Young Dietitian of the Year. In 2011, she was named a finalist for the Triangle Business Journal's Health Care Hero Award. She has received two national awards from the Medical Fitness Association – the Robert Boone Award of Merit in 2008 for her work with Rex's Healthy Way weight management program and Director of the Year in Health Education in 2012.
Ashley has been involved with the Eat Smart Move More NC movement since 2007 and is excited to be more involved as part of the Executive Committee.
---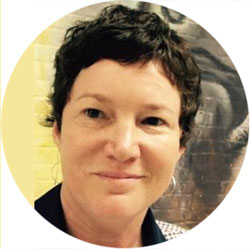 Susanne Schmal
Susanne Schmal is a public health practitioner with 20+ years in chronic disease prevention, wellness and school health. She is the Healthy Schools Consultant in the NC Department of Public Instruction, a position funded by CDC's National Center for Chronic Disease Prevention and Health Promotion. She works with school districts in NC, community partners, as well as state and national partners to support their efforts and build on successes addressing components within the Whole School, Whole Community, Whole Child framework. Prior to being with the Department of Public Instruction, Susanne worked as part of various grants at the NC Division of Public Health, UNC-Chapel Hill, the Division of Community Health at Duke University Medical Center, as well as Wake Forest University Baptist Medical Center. She received her MPH at UNC-Chapel Hill from the Gillings School of Global Public Health. She currently serves on additional committees and boards, including:
NC School-Based Health Alliance, which supports accessible, affordable and quality healthcare in school-based and school-linked health centers across NC.
Durham Bicycle and Pedestrian Advisory Commission, which provides advice to the City Council and the Board of County Commissioners on questions relating to bicycle and pedestrian issues.
Society of State Leaders of Health and Physical Education, Chair of the Communications and Marketing Committee
She is a graduate of the XXVII Class of Leadership NC, the state's premier program for developing leaders who want to drive improvements and influence outcomes. Susanne has lived in Durham for over 15 years with her spouse, Molly, their two dogs and a cat. One of their dogs, Sydney, is a certified therapy dog that has visited with the NC Department of Justice staff, the Ronald McDonald House in Durham, and an assisted living facility.
Susanne enjoys biking the ATT, running, eating good food, traveling, and hanging out on her back porch with friends and family.
---
Former Chairs of Eat Smart, Move More NC
Gregg Griggs (Served: 2007-2009), NC Academy of Family Physicians
Carolyn Dunn (Served: 2009-2011), NC Cooperative Extension, NC State University
Dave Gardner (Served: 2011-2013), NC Center for Health and Wellness, UNC Asheville 
Vondell Clark (Served: 2013-2014), Novant Health 
Sherée Vodicka (Served: 2014-2016), NC Alliance of YMCAs
Melissa Roupe (Served 2016-2019), Vidant Health
Joanne Lee (Served 2019-2021), Healthy Places by Design