Food and Beverage Resources
The food and beverage industry's role in developing and marketing healthy products is critical to our suc-cess. Reformulation of some foods may improve their nutrition profile to be more conducive to healthy weight.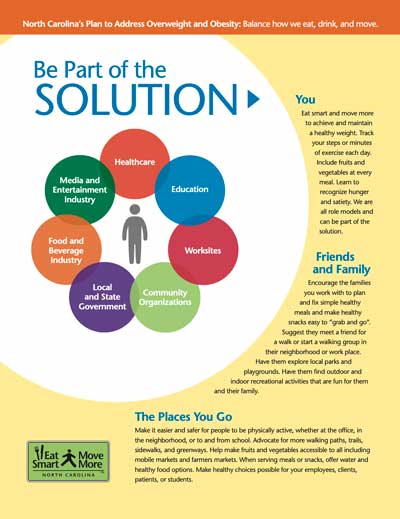 Click here to learn about Food-and-Beverage-specific strategies from the NC Plan to Address Overweight and Obesity. Each strategy represents the best available evidence.