Since 2002, the Growing Minds Farm to School Program (a program of Appalachian Sustainable Agriculture Project, or ASAP) has offered children in Western North Carolina and the Southern Appalachian Mountains opportunities to learn about local food and farms in the classroom, cafeteria, and community. Now a nationwide movement, Farm to School and Preschool programs feature four core activities: edible school gardens, farm field trips, classroom cooking with local food, and locally grown food served in meals or via taste test.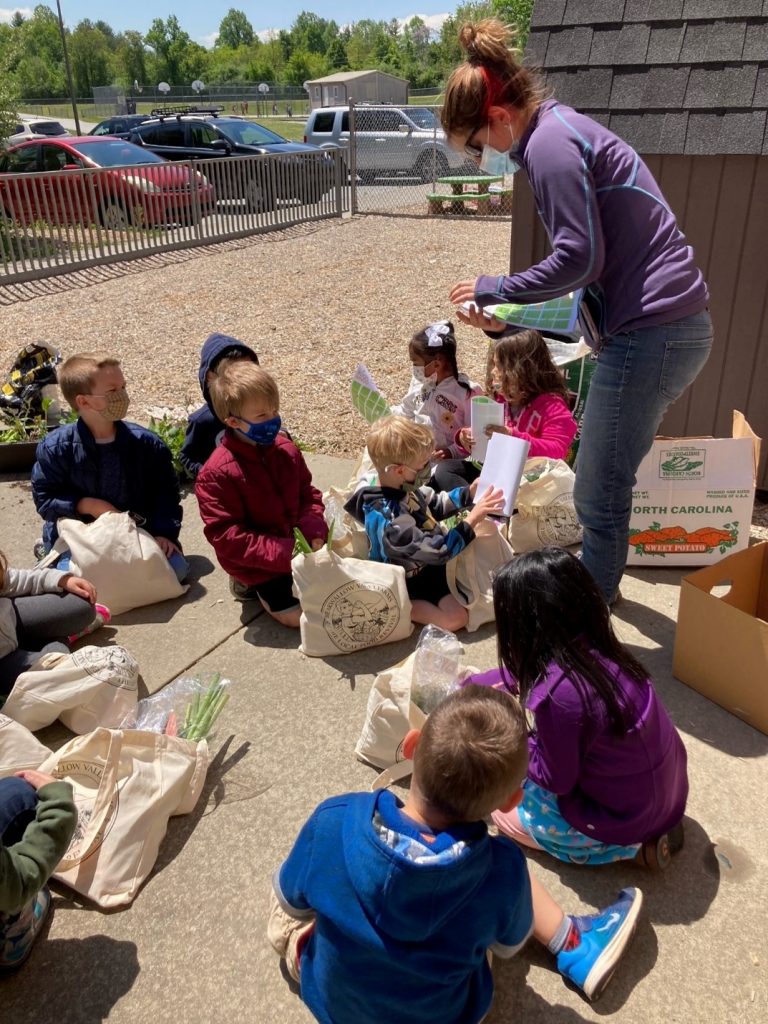 Through farm to school, children build community connections and learn about where food comes from and how it grows. Students who participate in farm to school activities gain comfort tasting, cooking with, and growing fruits and vegetables. Farm to school offers a holistic, hands-on approach to engaging students across subjects, from science, math, and literacy, to art and nutrition.
Growing Minds utilizes an "upstream" approach to provide resources and training to educators, school nutrition and early childhood education professionals, and nutritionists. In order for farm to school programs to thrive, educators and food service directors need support and resources. That's the role that Growing Minds plays, providing training and technical assistance, facilitating community connections, offering mini-grants, and creating farm to school resources, including lesson plans, educational videos, recipe cards, and more.
Growing Minds supports initiatives across the state through its work as a co-facilitator of the NC Farm to Preschool Network and a Steering Committee member for the Farm to School Coalition of NC. Learn more at www.growing-minds.org.
Submitted by: Gwen Hill