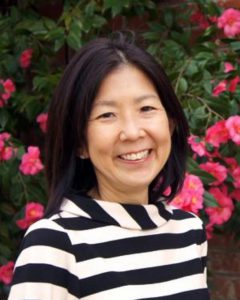 Dear Eat Smart, Move More NC Partners,
I hope you have been staying and managing well through this time of continued uncertainty and change. Current events have touched all of us personally and professionally and cast a brighter light on health and equity. We have an important role to play in addressing social determinants of health.
The Executive Committee recognized that this time presented an opportunity to pause and listen to our partners, and determine together how to go forward in the Eat Smart, Move More NC movement. In July, the Executive Committee hosted two Listening Sessions with partners/members in the movement, which:
Provided a virtual (videoconference) space for Eat Smart, Move More NC partners to share their experiences in order to inform future activities for the movement,
Helped us understand the current health, social, and political environment and landscape in which partners of the movement are working, and
Gave us input about how the Eat Smart, Move More NC movement can support partners efforts.
We were pleased and grateful to have partners from across the state and who work in a variety of settings engage with us in the Listening Sessions. The following key themes emerged and will serve as guideposts for the Executive Committee as we make plans for the movement going forward.
Partners/members of the Eat Smart, Move More NC movement have remained flexible and resilient amid the COVID-19 crisis, with many increasing their services and/or finding new opportunities to meet community needs.
Partners of the movement value the resources they receive via the Eat Smart, Move More NC meetings and website.
Partners are interested in learning more about others who are engaged in the movement via sharing and networking.
Addressing social determinants of health and health equity is a priority shared by partners of the movement.
You have spoken and we are taking action! Throughout the rest of this year, Eat Smart, Move More NC will offer you the following activities and supports.
Partner/member meetings for the rest of this year will be held via one-hour videoconferences. Click on this link to register for our next meeting on September 10, 1:00-2:00 pm, which will be an interactive session with opportunities for partners to share and network with one another about addressing health equity in your work and communities.
Our meetings for the remainder of 2020 will be shorter, but more frequent. Please mark these times on your calendar! We will send meeting links for the October and December meetings in the near future.

Thursday, September 10, 1:00-2:00 pm
Wednesday, October 22, 1:00-2:00 pm
Wednesday, December 9, 1:00-2:00 pm
We also plan to be more active via social media to provide you with more opportunities to engage with us and other members of the Eat Smart, Move More NC movement. Be on the lookout for postings on Facebook and LinkedIn soon.
The Executive Committee's primary interest is to serve you, our partners! Please continue to share with us and we'll continue to respond as we all work to make North Carolina a place where healthy eating, active living, and health equity are the norm, rather than the exception.
Stay well,
Joanne Lee, MPH, RD
Chair of Eat Smart, Move More North Carolina
Collaborative Learning Director with Healthy Places by Design