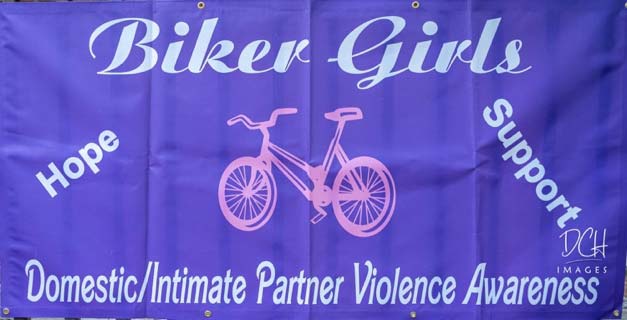 During the 2020 pandemic, a group of ladies came together to ride bicycles as a form of exercise and to relieve the stress of the pandemic. Not knowing in a short amount of time that they would become a sisterhood with the desire and determination to improve their community. This organization is not concerned about popularity but about forming a bond with and for each other. We are here to celebrate one another and cheer each other on in life's tough challenges. Sisters caring for Sisters.
In October 2020, the Biker Girls dressed in pink and wearing masks, took to the streets to promote breast cancer awareness. The ride started at the Courthouse Square in downtown Tarboro and ended at Vidant Cancer Center, where the bikers, along with supporters walked a remembrance lap and released balloons in memory of those who lost their fight, for those battling the disease and those who survived.
With the alarming statistics of domestic violence, the group held its first annual Domestic/Intimate Partner Violence Awareness Ceremony in November 2020 followed by the second annual event in November 2021. Both ceremonies were attended by members of the community, local law enforcement, and a representative from local agencies. Attendees were provided with resources to share with those who may be in a domestic situation.
The Biker Girls rode 20 miles in the We are One EHE Prostate Cancer Awareness Walk, Run, Ride. They also have participated in Ride the City in Goldsboro, a helmet giveaway, brunch in the park, Samaritan Purse, and various drive-by birthday and retirement celebrations.
For more information about the Biker Girls go to:  https://www.facebook.com/groups/925998194534991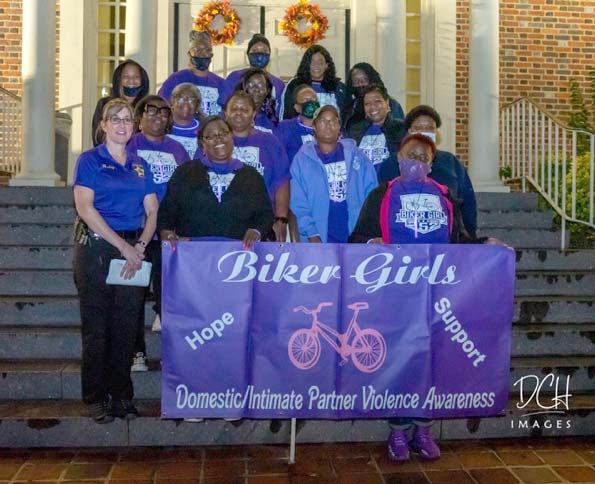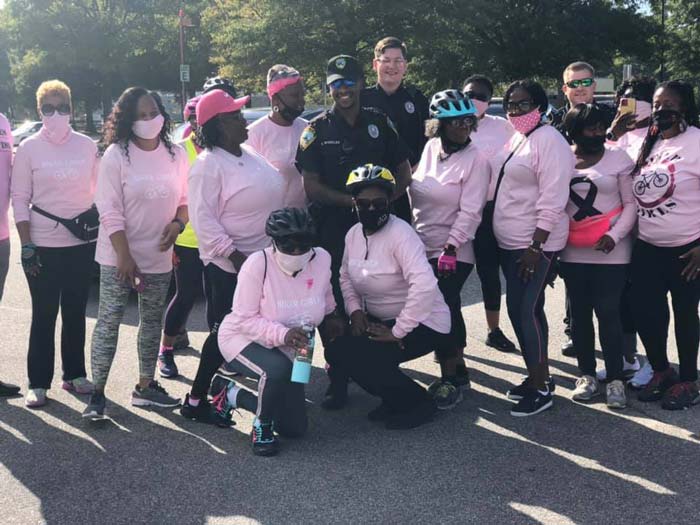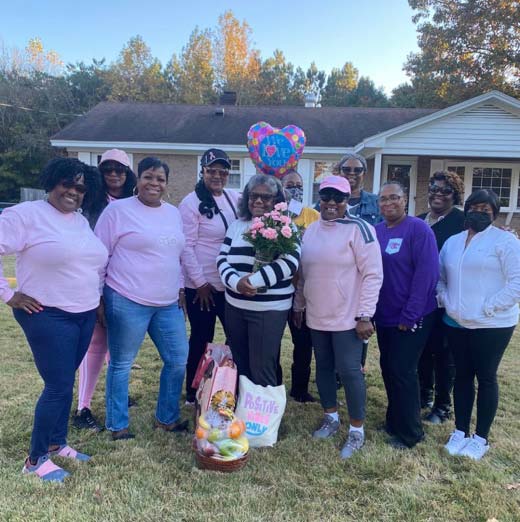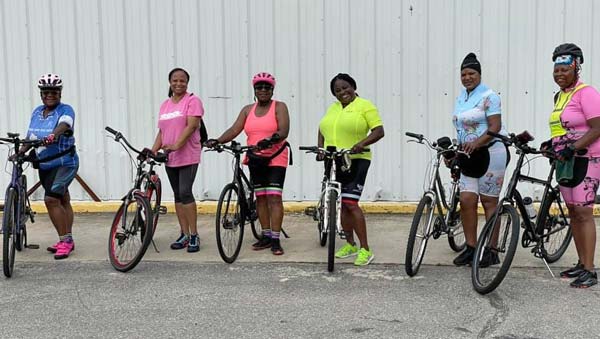 Submitted by: Teresa Bottoms