Rocky Mount Mayor Sandy Roberson and Rocky Mount Housing Authority (RMHA) CEO Kelvin Macklin joined Harrison Family YMCA staff and walking club members on July 15 for a walk audit in the Housing Authority's Weeks Armstrong neighborhood. Their goal was to assess how safe it is to walk—or wheelchair roll—in the area and identify any barriers to active living in the community.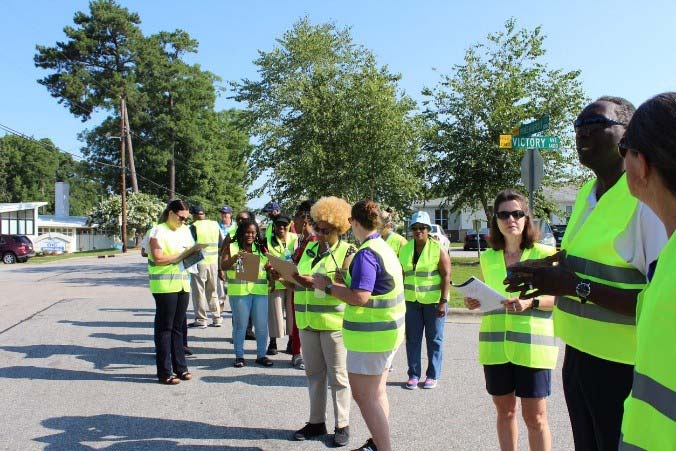 With grant funding from the Centers for Disease Control and Prevention through YMCA of the USA, the NC Alliance of YMCAs has funded walk audit training for Y staff and similar audits across NC.
Earlier this year, the Y partnered with the RMHA to create a walking club for Weeks Armstrong neighbors to help improve their health and improve walkability for residents to get to school work and local shopping. The audit was a celebration of the community's walking club and a tool to engage local leaders in identifying any barriers to walkability. Following the audit, the Y shared its Walk Audit Summary and Recommendations with local leaders and met with the RMHA and the city's director of Public Works.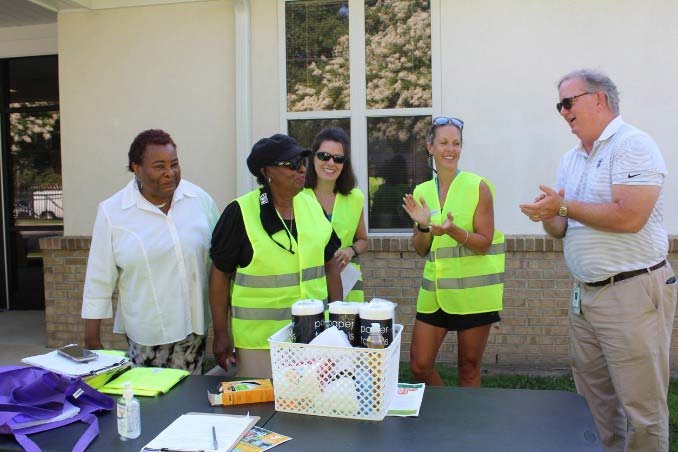 "We are really excited about the changes already taking place as a result of our advocacy," said Liz Lord, Senior Engagement Director at the Harrison Family YMCA. "A crosswalk has been painted at an intersection leading to the elementary school, a speed study is currently being conducted, and streets and stormwater staff have been directed to identify and repair any damaged or uplifted sidewalks on city-maintained sidewalks," Lord said. In addition, the city has reached out to the NC Department of Transportation about refreshing crosswalk pavement markings, extending the pedestrian crossing time, and investigating the construction of pedestrian refuge islands at a major intersection. The RMHA, which maintains many of the roads in the neighborhood as private roads, is investigating sharrows, adding an additional sidewalk to connect current sidewalks, and refreshing and adding crosswalks and signs to increase safety and walk/roll-ability.
The Y plans to continue its walking groups and advocacy work to engage community members outside the Y's walls and help increase their physical activity.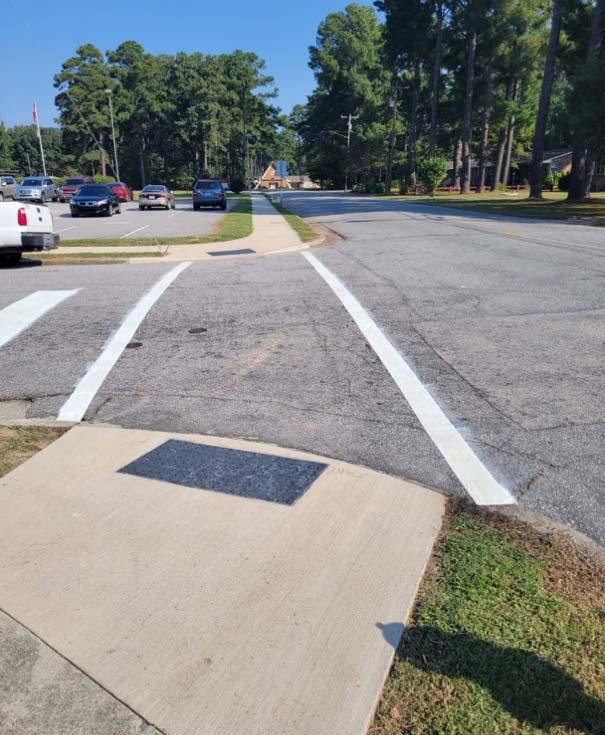 Submitted by: Michele McKinley, NC Alliance of YMCAs