Dear Eat Smart, Move More NC Partners,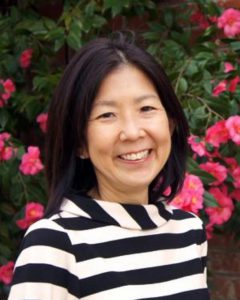 Blooming flowers, thriving gardens, longer days, more sunshine and activities outdoors are signs of the spring season that help me feel refreshed and grateful. I hope you are enjoying this beautiful season as well!
The Eat Smart, Move More NC Executive Committee has remained active and launched a subcommittee structure at the beginning of this year for two key purposes: to engage more of you – our partners – in guiding and implementing the various activities of Eat Smart, Move More NC; and to ensure that we are truly a partner-led and partner-driven movement. Here are just a few highlights from the subcommittees:
The Communications subcommittee has revived the Eat Smart, Move More NC Facebook page! We have a specific ask of you, our partners – please find and like us on Facebook!
The Partner Meetings subcommittee has scheduled the Eat Smart, Move More NC meetings for the 2021 calendar year! The meetings will be hosted virtually and details will be shared via email, Facebook and our website. In the meantime, please mark your calendars and plan to join us on:

August 25, 10:00-11:30 am – Eat More Healthy Foods
December 2, 1:00-2:30 pm – Move More

The Partner Engagement subcommittee has been strategizing ways to stay engaged with you. This Eat Smart, Move More NC e-letter provides a space to let other partners across the state know about the great work you are doing. You can e-mail your submission anytime to info@eatsmartmovemorenc.com. We also encourage you to share our newsletter with others!
The Executive Committee is updating subcommittee descriptions that will be posted on our website soon. If you're interested in becoming more involved through the subcommittees and helping sustain the movement, please send an email to our info@eatsmartmovemorenc.com e-mail account.
Until next time, eat smart, move more, and be well!
Joanne Lee, MPH, RD
Chair of Eat Smart, Move More North Carolina
Collaborative Learning Director with Healthy Places by Design