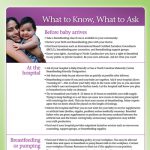 Breastfeeding: What to Know, What to Ask
This one-pager from Eat Smart, Move More North Carolina shares basic information about breastfeeding and/or pumping at work.
---
Breastfeeding: Returning to Work
This two-pager from the North Carolina Breastfeeding Coalition provides practical tips, including a checklist and typical schedule, to help the breastfeeding mom prepare for her return to work.
---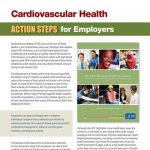 Cardiovascular Health Action Steps for Employers
Developed by the Centers for Disease Control and Prevention, this is a short list of concrete action steps that employers can take to improve employees' cardiovascular health.
---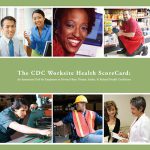 The CDC Worksite Health ScoreCard
This assessment tool from the Centers for Disease Control and Prevention helps employees assess their health promotion programs, identify gaps, and prioritize high-impact strategies to prevent heart disease, stroke and related conditions.
---
This template was developed by the North Carolina Division of Public Health.
---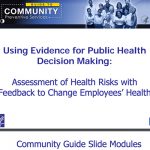 Using Evidence for Public Health Decision Making: Assessment of Health Risks with Feedback to Change Employees' Health
This PowerPoint presentation, provided by the Centers for Disease Control and Prevention, summarizes the findings of the Task Force on Community Preventive Services regarding how Health Risk Assessments can be used most effectively in worksites.
---
Use WorkWell NC to implement an affordable and effective worksite wellness program. Resources on this website are organized by the CDC Worksite Health ScoreCard.