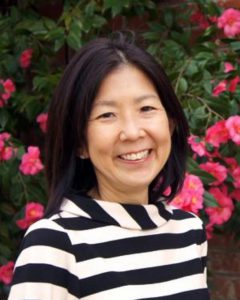 Dear Eat Smart, Move More NC Partners,
I hope that this message finds you and those you care about doing well. Having sources of support and hope is essential to thrive, and is particularly relevant as the COVID-19 pandemic persists. Experiences from the pandemic have forced some of us to truly face issues that have been too easy to ignore in the past. Some in our communities experienced for the first time what it feels like to live in "crisis" and to struggle with meeting basic needs. The truth is that this is not a new experience for too many, and I hope that the sense of urgency to address health equity and justice persists.
This call to action was conveyed by a stellar group of panelists at our Eat Smart, Move More NC Partners Meeting on August 25 titled "Food Security: The Pandemic and Beyond." The efforts being led by each of the panelists highlighted what is happening in different settings and communities across the state, and prompted attendees to think about systemic causes and historical contexts. Achieving healthy eating opportunities wherever people live, learn, earn, play, and pray requires valuable food access and assistance initiatives, as well as sustainable and systemic transformations toward food justice and sovereignty in communities. Be sure to watch the recording of the meeting so you can hear directly from the panelists and be inspired by their words.
The Eat Smart, Move More NC Executive Committee is strongly committed to health equity and will infuse it into all aspects of the movement. To successfully achieve this, we need the help of partners across the state. Below are some ways you can engage with us:
Serve on the Executive Committee: We will be confirming the 2022 Executive Committee members between now and November, so it is the ideal time to contact us if you're interested.
Join an Eat Smart, Move More NC Subcommittee: Joining a Subcommittee is a great way to contribute your skills and time in focused areas. You can read descriptions of the Subcommittees on our website.
Invite your partners/colleagues to join the movement: We rely on "a network of networks" to grow the Eat Smart, Move More NC movement.
If any of these opportunities interests you, or if you have other ideas to engage in the Eat Smart, Move More NC movement, please contact us at info@eatsmartmovemorenc.com.
Until next time, eat smart, move more, and be well!
Joanne Lee, MPH, RD
Chair of Eat Smart, Move More North Carolina
Collaborative Learning Director with Healthy Places by Design